BABLE is a spin-off from the Fraunhofer Institute, which aims at driving the change for a better urban life.
The company runs a quickly expanding platform for products and services addressing cities and urban areas that are looking to find solutions to urban sustainability challenges. More than 150 cities and more than 700 companies in Europe and beyond have become platform members and are leading the transformation and looking for new innovations, actively looking for partners to start their next project.
In addition, BABLE also is driving the change towards a better urban life by supporting cities in addressing their most pressing challenges through the implementation of smart, sustainable solutions.
Easy Engineering: What are the main areas of activity of the company?
BABLE: We help cities and companies implement technology faster to improve urban life. The way we deliver this service is based on the customers' needs.
The BABLE platform provides cities and companies with practical know-how and access to partners – all digitally accessible for free. Additionally, our digital toolbox allows baseline assessments and personalized results based on our European-wide data.
We also offer training and consulting services which are defined and tailored to the needs of our partner. The idea is to enhance economic potential, reduce costs and to open new business opportunities while improving our urban life.
Some of the tasks we have supported in the past include roadmap developments, smart city and digitalization strategies, market consultations, technical scoping, innovative procurement, promotion mechanisms (own Use Cases, local SMEs etc.), building capacities and providing space for dialogue with other cities, companies and research institutes.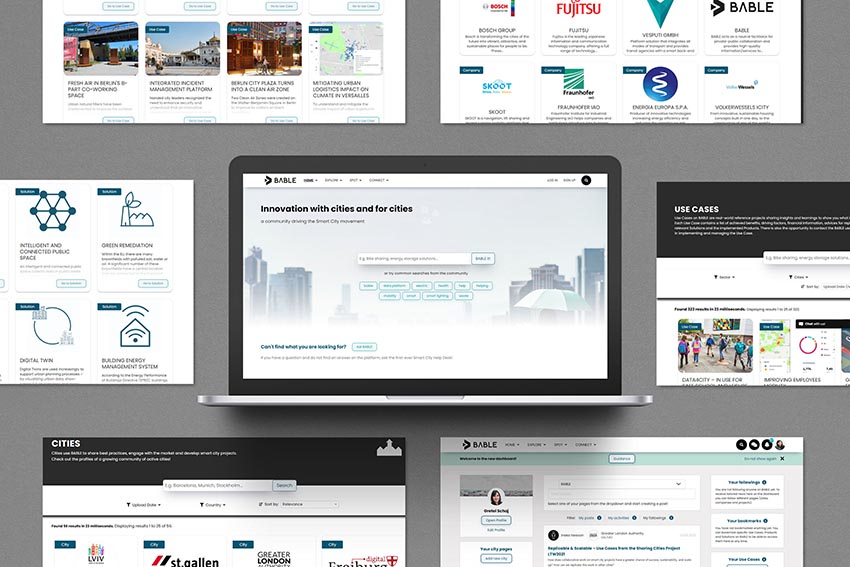 E.E: What's the news about new products?
BABLE: With the massive injections of funds by the European Commission and other levels of government – for example Germany is supporting over 1 billion EUR of investments into ca. 100 lighthouse municipalities of all sizes – the market is now developing rapidly. Consequently, we offer a combination of standard and personalized services.
We currently are focusing on securing sustainable financing for projects from various sources and with many municipalities. With companies, it is mostly about making sure that the public sector is aware of the possibilities new solutions offer and how we can integrate them into urban systems.
Another challenge that is now becoming more apparent is that different technical solutions in cities need to be able to exchange data using open standards. Unfortunately, the current costs in integrating solutions – both in time and money – are just too high.
Therefore, we are working together with strategic partners to create "plug-and-play" cities allowing instant integration based on open standards.
E.E: What are the ranges of products?
BABLE: When it comes to our more standardized services, we focus on providing the right information to the right people at the right time.
This is based on collecting and experiencing practical know-how from past and current implementation projects: what are the challenges? What options do we have to tackle them? What were the challenges and success factors in different cities across Europe and how can we replicate them?
Based on those information – which are freely available on our platform – we can also offer individualized training services, vision and roadmap developments and market insights.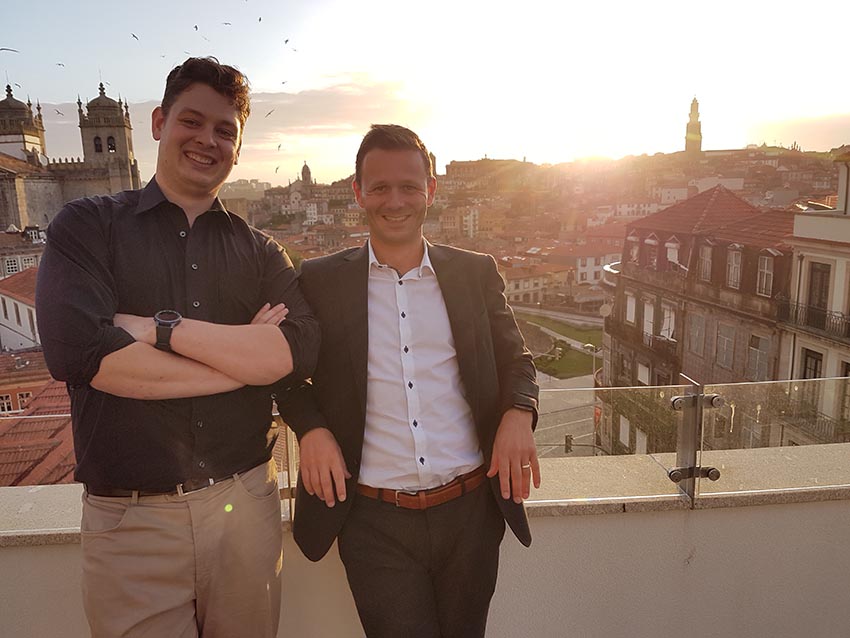 E.E: At what stage is the market where you are currently active?
BABLE: Smart Cities market is experiencing a huge development, with a push from public financing and the will amongst all market participants to create smarter, more sustainable and climate neutral cities and regions. Over 100,000 public sector entities in the EU are procuring products and services worth 2 trillion EUR every year, the technology part of it growing 20% annually.
As we aim to become the first climate neutral continent following the Green Deal and the binding Paris Agreement, the activities are and have to accelerate.
E.E: What can you tell us about market trends?
BABLE: In addition to the political activities and financial push mentioned before, the market is currently working on addressing some general challenges: closing the information gap, solving interoperability challenges, finding long-term sustainable financing and scaling solutions taking into account economies of scale while also enabling customized and localized solutions for different types of cities.
The market is developing at different speeds across Europe in those different areas. While Scandinavian countries with a generally strong public sector are having a strong and balanced general approach, we can learn a lot from the design of public spaces and citizen engagement in municipalities in Spain, how to open and use city data from The Netherlands and the UK, a great focus improving sustainability in Central Europe and a new approach to economic developments in the South.
The amount of things we can learn from creative approaches from all European countries is amazing.
E.E: What are the most innovative products marketed?
BABLE: There are a lot, but we are not looking at the market from a product perspective but rather start with the challenges we face in improving our public life.
Depending on the local circumstances, different solutions and products will have different effects. So, we look at the market with the target of maximizing the impact, and not how innovative products are. Low tech solutions are often a better solution than high-tech ones, the importance is always that we understand the possibilities of each.
E.E: What estimations do you have for 2022?
BABLE: There is still a bit to go in 2021 and we have seen that activities outside pandemic control have massively accelerated after summer – meaning that the public sector now has a lot more capacity again to work on innovative projects and to improving our urban life – and this trend can only continue.
Now activities must focus on recalibrating planning and securing the right financing. From next year onwards we will see a lot of the solutions providing real value in cities: to citizens, the economy and the public sector itself.